Pain, Goodbye
The last time I looked Pain in the face, it darted it's glance away.  In shame. Said that it remembered those eyes, my mother's eyes, and couldn't bare to make the same mistake twice.  Pain was rightfully ashamed for what it did to my mother.  I just wish she was still here, so I could tell her that her eyes, the ones I borrowed, will never see Pain again.  Rest in peace...
11 tags
Dance
His feet taught his lips how to dance… and we tangoed our way to summer
10 tags
Restore
Fear is a thief Don't be robbed
12 tags
15 tags
Ballet Flamenco de Andalucia →
Seeing this tonight. Can't waiT
23 tags
Miracle on Monroe →
Today at 2pm EST I'll appear as Netta in this brilliantly written piece Miracle on Monroe. Check me out loves :) 
28 tags
Conclusion of a February Love Potion
SO…….it turns out that my February Love Poem Experiment became more private than posted, which I'm fine with. Guess I'm just waiting for the right time it unleash it all. But for now, here's a snippet of the highlights: Feb 4th Dear Beautiful Brown Thing Who curls toes tighter than Mali hair And resolves the scent of abandon with a single breath. Thank you for...
13 tags
Ashes
Don't take my hand if you fear the sensation of holding it Don't swallow my kiss out of thirst Don't hoard my warmth as if I've forgotten how to shiver Be a glass of water Be multi-purpose Be neutral Just don't be afraid Fear is a thief and it may have already stolen You from Yourself Burned you away Left you with a husk of questons A singed sack of regret ...
19 tags
Excerpt from A Black Love
His Spine was the mast from which I hung my sails, and we drifted away to breaths uncharted Middle Passage ghosts wailed underneath us and troubled the waters, but we made it ashore anyhow Slave Song hidden under his tongue, but spilled through his teeth as 16 bars…I watched him spit Gold. Records.  Huddled together under the warm of ancestral lights in the black blue overhead, we...
15 tags
Feb 1st "Change" A Haiku
A penny for you A dime and a half for me We still don't make cents  Copyright 2013 by Angelica Chéri 
6 tags
Love Poem Month
Ok so, I am NOT that gimmick person, at ALL, but I decided on a whim that I would challenge myself to post a love poem every day in the month of February. You know, in line with Valentine's Day and the like…so here I go
18 tags
Elder's Mythology of Grass Part 1: Miracle on... →
Livestreaming of a friend's play reading that I have the pleasure of appearing in today. Tune in live at 8pm Eastern Time 
12 tags
Wanna be (loved like)- an excerpt
I don't wanna be loved like a hobby or a pastime, I wanna be loved like a passion, like a calling and a purpose and we pass time without noticing  I don't wanna be loved like a craving or a guilty pleasure, I wanna be loved like nourishment. Like health, like replenishment. Because junk food is always easy, always cheap but hardly ever worth it. I wanna be loved even when it...
12 tags
Excerpt-from RUBY PLACE NEST ON THE GROUND by...
After their first kiss.
ESTHER: Your lips are like little pillows. I never thought lips would feel like that. Like soft little pillows.
WILLIE CARTWRIGHT: Then go to sleep.
He kisses her again.
4 tags
"I am not afraid to wind it, wind it. I am not afraid to keep your pace. I am..."
– Jill Scott 
12 tags
Excerpt-Untitled
Her apartment was alive. The windows soft inhaled the drapes and suckled, as if to drink the purple from their threads. Like juice.  The elevator rose through the building's throat, and sat there open. Singing a single note. Gently waiting.  Everything longed to be quenched. 
Pearl
Love that hides under the sand until it crystallizes. #Fortune
9 tags
The Cure
She said must've been the cure, or at least she's seen it, knew it at some point. Tattoos wouldn't stick to her skin, link ink was afraid to live within. She intimidated ballpoints and left printer cartridges unstable with self-deprication. She must have the answers, but the answers must fear the light of day. They won't let her get close. Don't be afraid little...
5 tags
Wingspan
I saw a sparrow going up the stairs with her legs. Her legs instead of her wings. She went up the hard way. Was it that her wings were broken, or did she just forget how to use them?  I wonder if I ever do that. Baby step by step when I could just fly to the top.  Don't be insulted wings, sometimes we just need a reminder if who I am.  More than a sparrow; I've got a bigger...
3 tags
12 tags
23 tags
The Fainting Room
JADE: There was this gnawing feeling in the pit of my stomach. Three hours after dinner, and I figured it wasn't the shellfish or the white wine. Those were agreeable—this something-else-thing wasn't. And I didn't have the wherewithal to take a pill. Pills don't help gut feelings. My gut was in distress, don't make fun of my cliche. I was actually suffering. This chair over here, not...
12 tags
Goosebumps
His goosebumps have nicknames now. All of them. Because as often as she's around, he's gotten to know them very well. 
10 tags
Pounce
Curiosity never killed the Cat, it made the Cat what it is Because Curiosity never dies It just waits for the right moment to Pounce
13 tags
Pharaoh
Wow, it's been a while. Too long. So here's a drop to quench the ground from the drought.  His touch blinded the eyes of her skin when he came close so she closed them. And learned to love in braille. She liked being bilingual. But his skin was ancient. Smooth. Uncharted. And dark. Anciently dark. Pre-Middle Passage Dark. His sweat spoke in hieroglyphics. Woman, meet your Pharaoh. 
1 tag
Wealth of Ages
I'm only one half of where I hope to be.  Maybe a quarter.  A sack full of dimes.  But I'm dreaming of dollars.  Stacks of dollars.  Wealth in Maturity. 
Watch
Walking through a waterfall
Snippets...
Day 7 His divinely sculpted lines create endless fun-filled paths to get lost on …  His kisses teach lost Egyptian hieroglyph's their Roman ABCs  His loving romances in Swahili and makes slave masters served hand-made meals to their field hands all February long  What will you do when he moves on?  Day 9 She was clued-in by the chapter book glances he fed her, hoping she would...
Day 11 (Excerpt)
It was like I was drunk  Consumption of you impaired my vision, my judgement and rendered me unable to read signs or walk in straight lines and I veered off track … You came in a dark glass bottle covered in surgeon general warning labels alerting me of how harmful you would be to my internal and eternal health But I clasped you, hand over the cautionings  and drank anyway …
Day 4
People throw their insecurities like darts Hoping to pierce and pass the suffering on to someone else  Never turning the mirror to their own faces The one true dartboard  Because really… It's already full of holes  Bullseye punctures made by past dart masters  Who taught them how to aim 
Day 2
I could feel the chunks rising up in my throat. It was like mounds of tar inside me. Like black truth serum. And if you are what you eat then by now I guess I'm a whole lot of sweet talk and fried fats that need trimming. I don't want to feel bad for your health anymore. I know I kiss like a heart attack. The death rate is rising. And making love is like a diabetic coma without...
A Poem A Day in May
So I've started a little series for myself in which during the month of May I will write one poem a day. It's a cleansing/discipline/discovery exercise of sorts. I'll be sharing quite a bit of it on here so please stayed tuned :) . 
Boudoir Sea Storm
We made earthquakes on our island that destroyed rural communities deep down on the ocean floor. Devastated lives. Shattered dreams. A tsunami-monsoon-tornado of a beautiful mess. That island, of course, wears down and Egyptian cotton outfits with two pillows to match. And the ocean floor is right below me. On level eight.
dReamt
I keep having dreams about paint. Paint, chalk and oil. Guess I'm covering something up…
What if a wave froze? How would the sand react?
Scabs and Scars
I keep picking at my scabs. Did it ever since I was a child. Falling in the playground, scrape a knee. Soon as it turned red, or bled, I knew a scab was on the way.  See I didn't mind the pain of the fall so much as I minded be reminded of my missteppings.  See the scab was evidence. The midway point between a clean slate and a permanent scar. And that's what I didn't want.  ...
Why Request a Slow Song?
He had timid feet. From the time he was born up until the last time he went to breakfast with me. And he was delicate about himself. Had a rather gentle quality I'd say. I could tell by the way he laced his sneakers with a needle and thread. How he wrapped his feet up in goose down feathers for socks in the winter. Something about his melancholy brought me joy. Like I had been waiting for...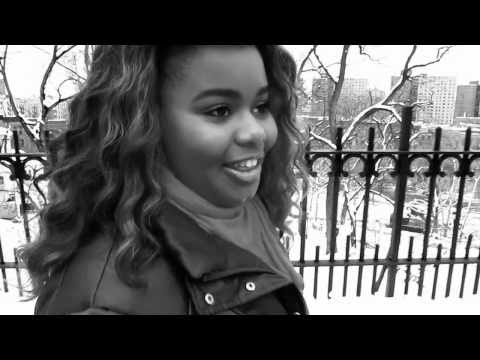 Pacific Serenity
Living in NYC is beautiful, but stifling for a Los Angeleno. So used to the warmth of the sun come any season there may be, but most of all for the serenity of the moon, often eclipsed by the mammoth buildings, only peeking it's way in. And the ostinato of the pacific ocean's gentle hum. It balances us. Teaches us West from East and does its best to flush out the mess we've made...
Relax and Soak
And to conclude this night, a haiku:  Butter Bubble Bath Make My Skin Sinfully Smooth And I'll Melt Tonight 
Jo Ha Kyu
jo-ha-kyu. defined as the modulation between moments of energy as it is developed, sent out, and punctuated. Jo-formation, or beginning. Ha-action, or middle. Kyu-finality, or ending. As in acting the same is true with a scene. a moment, a gesture. In acting, as well as in a relationship, a kiss, a glance.  Each kyu sets the formation of the next jo, or beginning. Therefore I send this affection...